Why am I not able to login my OneDegree account?
Last updated on: July 7, 2022
Pawfect Care or InfiniCare policy holders can handily access to their online OneDegree account both by computer and mobile browsers (such as, Google Chrome/Edge/Safari, etc); whilst, online account management is not yet extended to other insurance products. Policy holders can simply login at www.onedegree.hk by inputting their registered email address and password:
 ⠀⠀ ⠀⠀⠀⠀⠀⠀ ⠀⠀⠀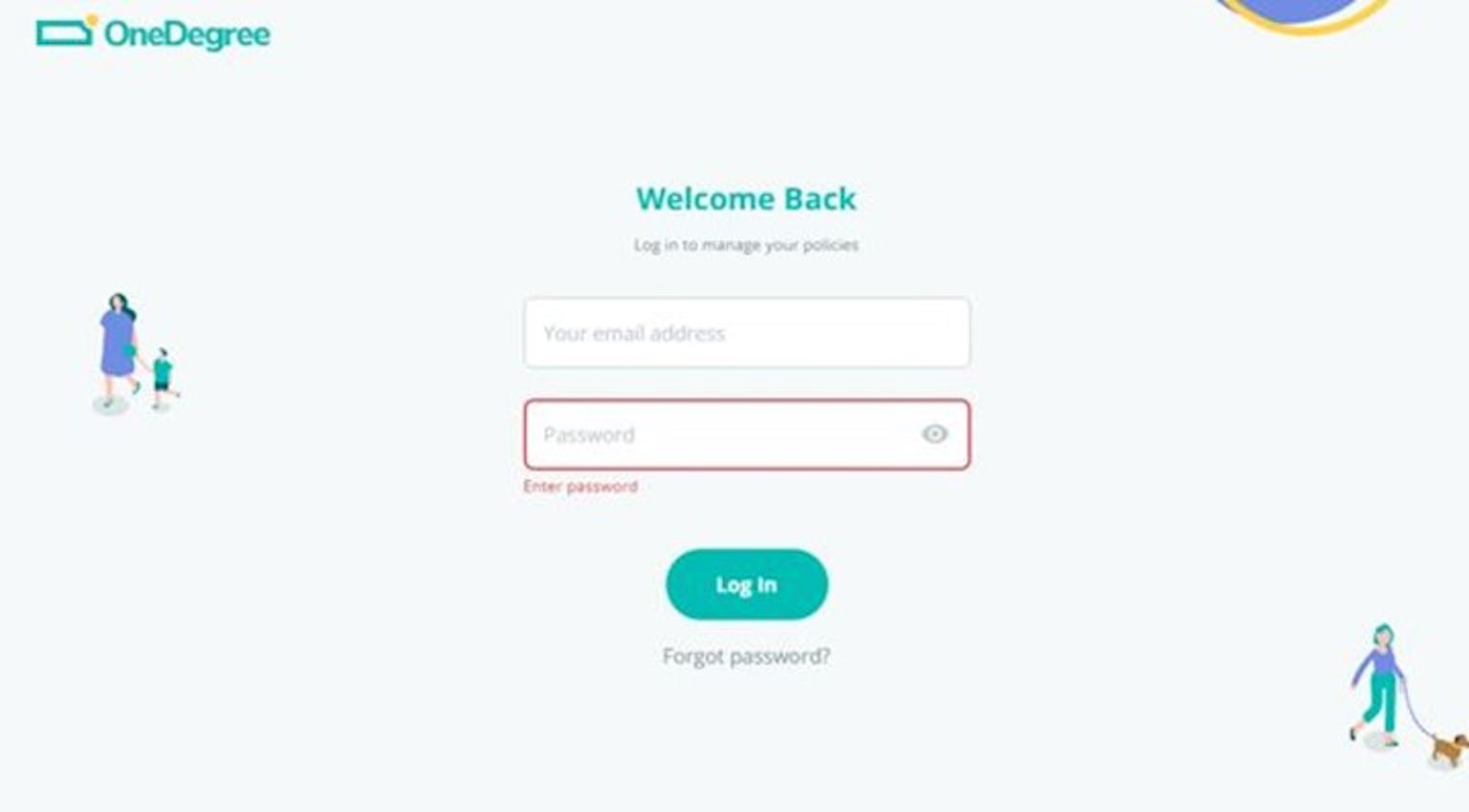 If you face problem to login your account, please check if:
⠀⠀ ⠀⠀⠀⠀⠀⠀ ⠀⠀⠀
a. Incorrect password
System will not be able for passing through to next page if space is inserted before or after the password or CAP lock is incorrectly applied. To ensure the password is accurate, you can press the EYE icon in "Password" column for check-up.
⠀ ⠀⠀⠀⠀⠀⠀ ⠀⠀⠀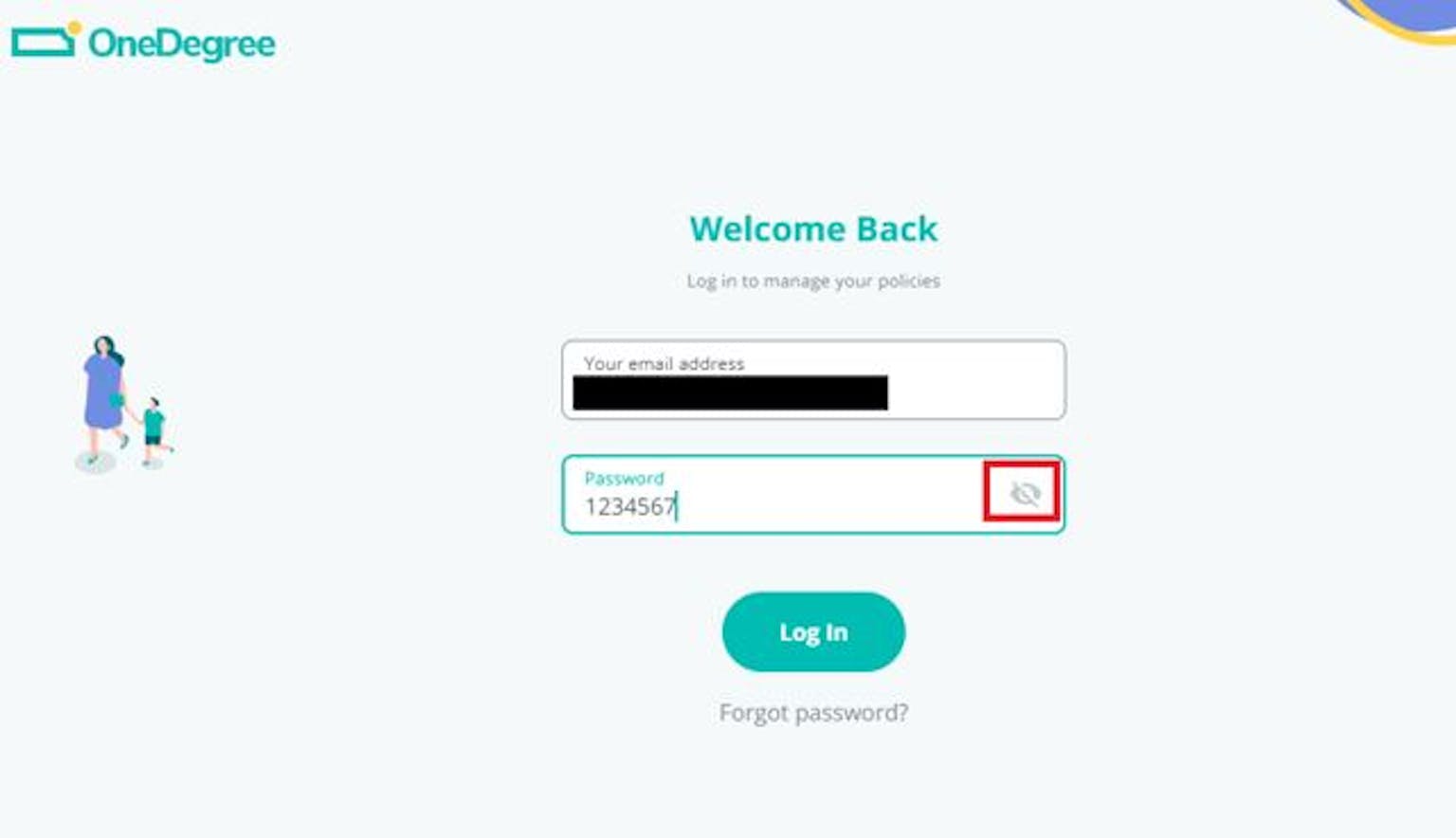 ⠀ ⠀⠀⠀⠀⠀⠀ ⠀⠀⠀
b. Forget password
If you have forgotten your password, please feel free to reset your password at https://www.onedegree.hk/en-us/forgot-password . After submission, an email containing a reset password link (valid for 30 minutes) will be instantly sent to your registered email address. The link will be automatically expired beyond validity period.
 ⠀⠀ ⠀⠀⠀⠀⠀⠀ ⠀⠀⠀ 
c. Multiple login attempts
System may reject your login request if multiple login attempts are detected in short time period for security reasons. You may switch to use alternative devices and network, for retry of account access or password resetting.
 ⠀⠀ ⠀⠀⠀⠀⠀⠀ ⠀⠀⠀ 
d. Browser setting
If you are using Google Chrome browser, please check if you have already allowed cookies and have not pre-set us (www.onedegree.hk) as one of your unaccepting websites in "Setting" page. Please be aware:
 ⠀⠀ ⠀⠀⠀⠀⠀⠀ ⠀⠀⠀ 
Never select
o        Block third-party cookies
o        Block all cookies (not recommended)
 ⠀⠀ ⠀⠀⠀⠀⠀⠀ ⠀⠀⠀ 
Never to add
o        our website (www.onedegree.hk) in "Sites that can never use cookies"
 ⠀⠀ ⠀⠀⠀⠀⠀⠀ ⠀⠀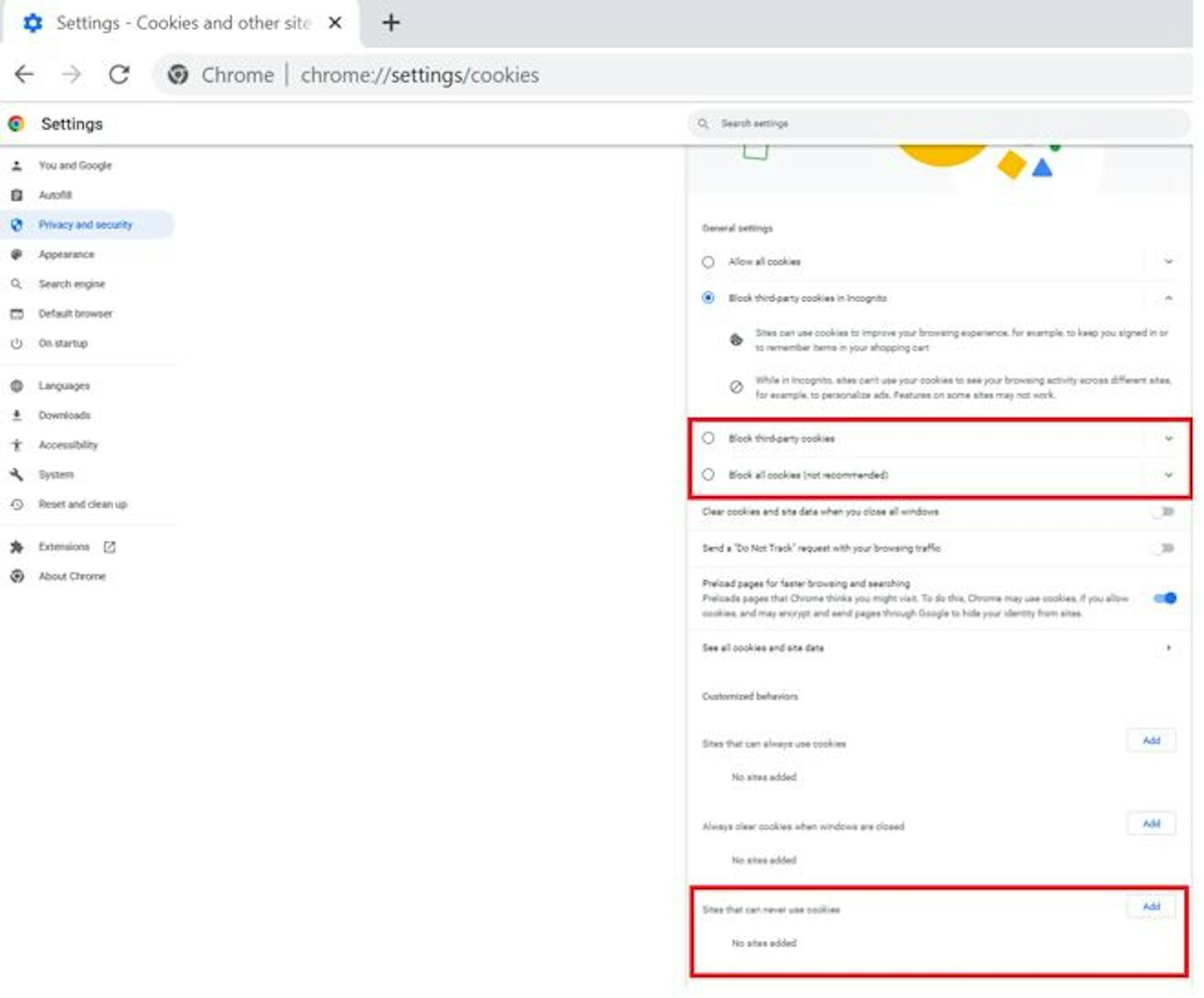 ⠀ ⠀⠀⠀⠀⠀⠀ ⠀⠀⠀⠀ ⠀⠀⠀⠀⠀⠀ ⠀⠀⠀⠀ 
You may also try if able to access through Incognito Window (below image as reference).
⠀ ⠀⠀⠀⠀⠀⠀ ⠀⠀⠀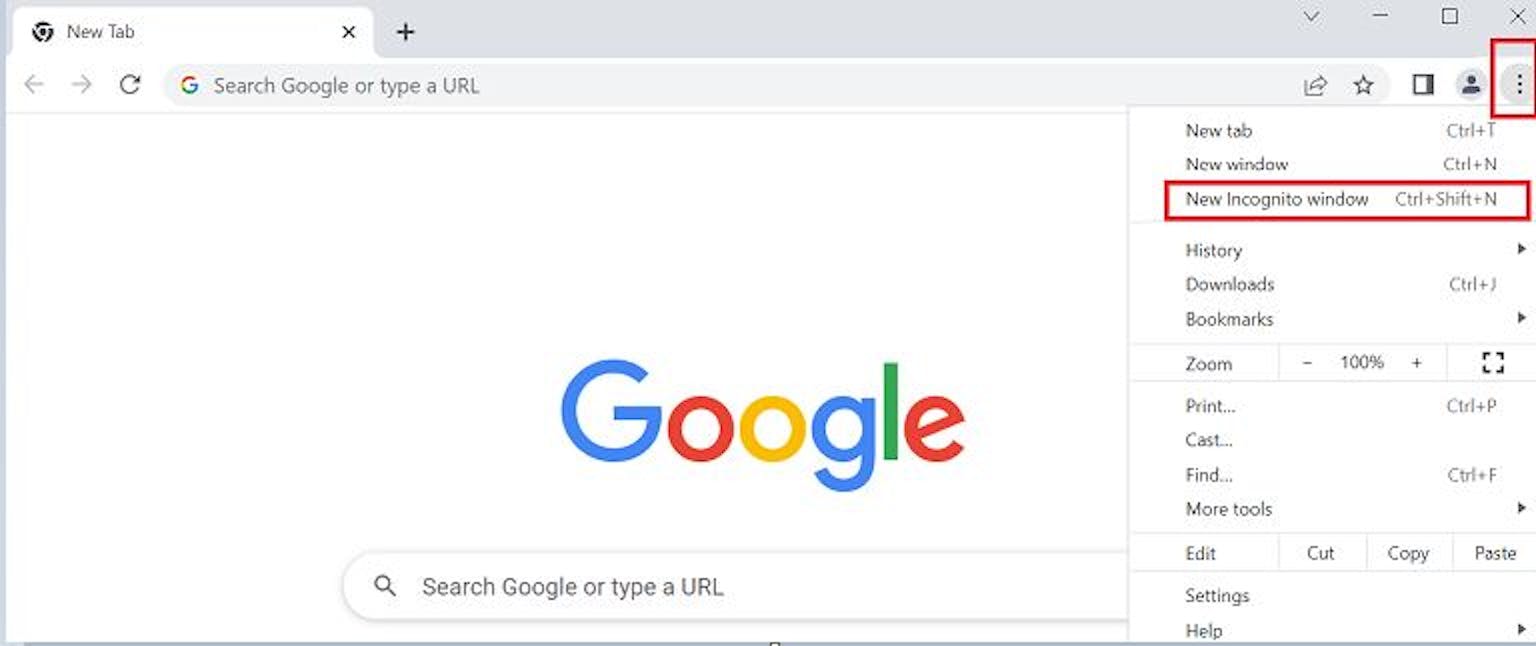 ⠀ ⠀⠀⠀⠀⠀⠀ ⠀⠀⠀ ⠀⠀ ⠀⠀⠀⠀⠀⠀ ⠀⠀⠀ 
In case, you have already gone through all our above suggestions and the problem persists, please refer to our guide at What do I need to provide for reporting a technical issue? . Then, contact with us with the necessary details sharing, we will be best to assist accordingly.
 ⠀⠀ ⠀⠀⠀⠀⠀⠀ ⠀⠀⠀