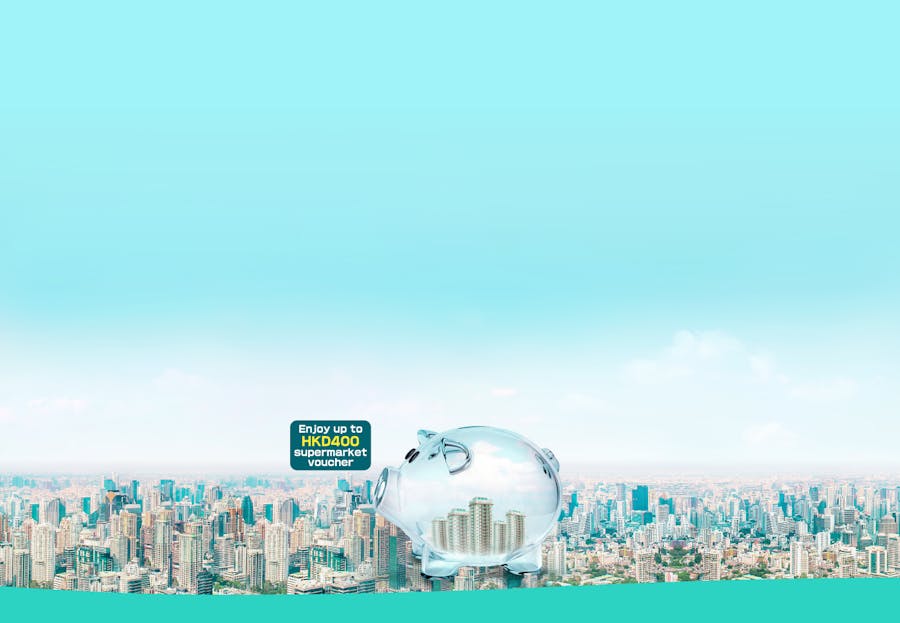 Fire Insurance - Best Price Guaranteed
OneDegree Fire Insurance guarantees the lowest price** at just 0.038% of your sum insured when most insurers charge up to 0.2%. You can save up to HK$150,000* for a 30-year mortgage! From now until 30 September 2023, sign up with referral code [SUPERFIRE] to enjoy up to HKD400 supermarket voucher! Pls refer to T&Cs at the bottom of the page.
Some insurers may charge up to 0.2% of the sum insured annually for fire coverage. With OneDegree, you'll pay just 0.038% for a policy, and if you find a better rate elsewhere, we'll match it!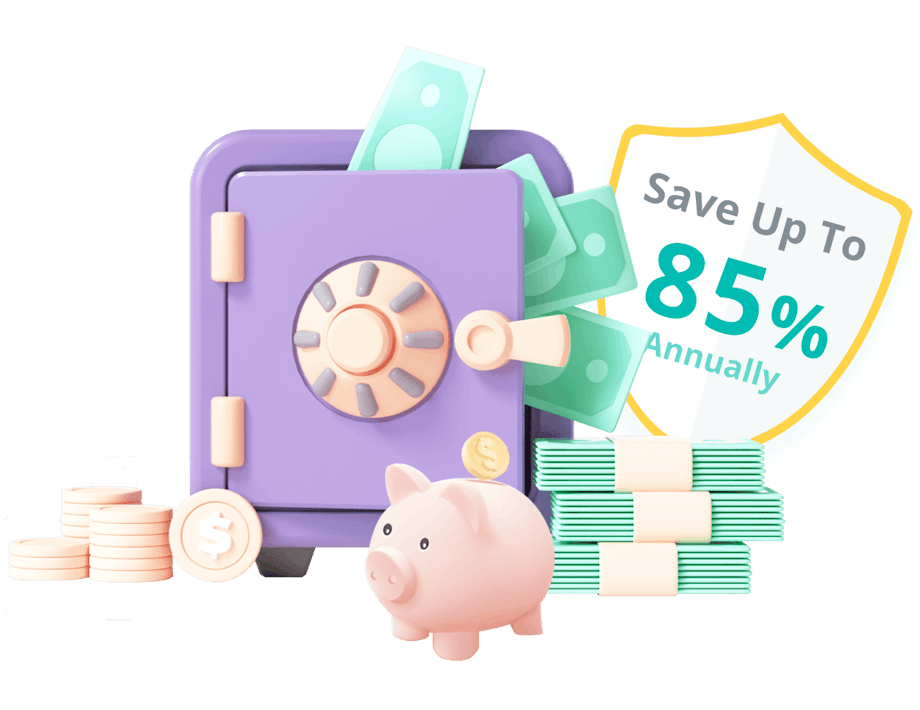 *Assumed a comparison between highest premium rate of 0.2% and OneDegree premium rate of 0.038%, for a 30-year mortgage and sum insured of HKD 3million, rounded to the nearest 10,000.
**If you find the same product at a lower price in the market, we will refund the difference. However, our lowest price guarantee only applies to Fire Insurance products with the same coverage and general terms as OneDegree Fire Insurance, and the price must be open to the public and does not include any discounts, deductions or waivers.
See how much we can save for you!
Enter your mortgage amount to get an instant quote.
HKD 500,000
HKD 50,000,000
We insure from
HKD 500,000 to HKD 50,000,000
. If you need more or less coverage, get in touch and we'll see what we can do for you. Please note that
the minimum premium is set at HKD 400/year
.
Our Key Features
Most banks require homeowners to take out fire coverage before approving a mortgage.
While the banks themselves also offer fire insurance, OneDegree gives homeowners an affordable alternative with the same comprehensive coverage.
Choose your own policy start date with our special 180-day extension period
No restriction on building age, providing comprehensive coverage for residential properties in Hong Kong.
Policy can be cancelled at any time
We cover damages caused by
Fire
Flood
Lightning
Boiler or Gas Explosion
Coverage can be extended depending on your mortgage bank's needs
What's Not Covered?
We currently only insure residential properties. In our standard Fire Insurance policy, damages from earthquakes, forest/bush fires, riot and strikes are among items that are excluded. However, this may differ from policy to policy, coverage can be extended depending on your mortgage bank's needs.
How does it work?
1
Buy a fire insurance policy on our website
2
We'll inform your lender about your policy switch, and they will send you a notice once your new policy is confirmed. You just have to sit back and enjoy the savings!
3
If you are switching from another insurance provider, don't forget to ask them for a premium refund.
Terms and Conditions
1.
This promotion is valid from now until 30 September 2023 ("Promotion Period").  
2.
Customers must complete the Fire Insurance policy purchase on the OneDegree website www.onedegree.hk and enter "SUPERFIRE" as the referral code. Customers whose policy is still effective as of 31 December 2023, will get one of the below rewards ("Reward"): Premium (excluded premium levy) is between HKD 400 – HKD 999.99: HKD 200 ParknShop Supermarket Cash Coupon ("Coupon"); Premium (excluded premium levy) is or over HKD 1,000: HKD 400 ParknShop Supermarket Cash Coupon ("Coupon"). OneDegree will not be able to offer the Reward after the purchase if customers have not used the designated link or referral code at time of purchase.
3.
Only one referral code may be used per policy purchase. The referral code will be deemed invalid if more than one referral code is input on the checkout page.
4.
The Reward is only available to customers purchasing OneDegree Fire Insurance for the first time. 
5.
The Reward will be issued within 4 months of the policy issue date provided that the policy is still effective on such date. Eligible customers will receive an email about the redemption letter for the Reward ("Redemption Letter"). Customers should ensure that their email address is accurate in their OneDegree profile or they will not be able to receive the Redemption Letter. Actual reward collection date may vary as it is subject to stock availability. OneDegree is not responsible for any delivery failure due to errors or missing information in the email address provided. All Reward are subject to availability and any restriction may apply as to where and when the Reward may be redeemed. OneDegree reserves the right, at its sole discretion, to substitute a similar item of equal value at any time without notice prior to that item being redeemed.
6.
Customer must redeem their Reward within 3months after the date of email ("Redemption Period") at the designated redemption location by presenting the redemption letter. Any failure in doing so will result in loss of Reward and no refund shall be arranged afterwards.
7.
The Reward and Redemption Letter cannot be transferred, returned, exchanged for cash, or exchanged for other products or services under any circumstances.
8.
The Reward is subject to the terms and conditions imposed by the supermarket coupon supplier. In case of any enquiry or dispute in relation to the Reward, customers should contact the supermarket coupon supplier directly.
9.
The Offer is only applicable to premiums for the first year of a policy.
10.
If the policyholder cancels the Fire Insurance policy during the policy term, OneDegree reserves the right to deduct the Reward from any premium refund.
11.
For details of coverage, terms, conditions, and exclusions of OneDegree Fire Insurance, please refer to the policy wording. 
12.
OneDegree may terminate this promotion without notice. All matters or disputes in relation to this promotion and the interpretation of these terms and conditions shall be subject to the decision of OneDegree, which shall be final and binding. 
13.
In case of any discrepancy between the English and Chinese versions of these terms and conditions, the English version shall prevail.
© 2023 OneDegree Hong Kong Limited. All rights reserved.