I am not sure the age of my pet, is there anything I can refer to?
Last updated on: March 12, 2021
If you are a dog owner, you can calculate the current age of the pet by referring to the dog license. For example, if the age stated on the license is 3 years and 5 months, and the date of issuance is May 15, 2018. Assuming the enrolment date is November 16, 2020, then dog's age should be 5 years and 11 months old. You may choose 5 years old for your dog during the application.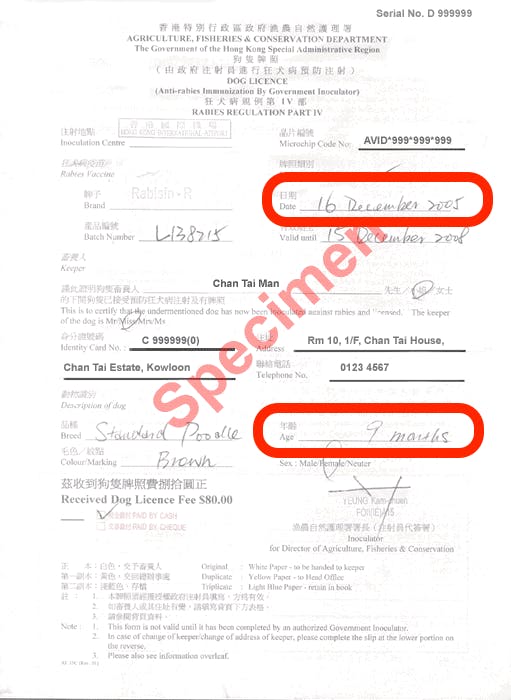 If you are a cat owner, you may refer to the vaccination card or vet receipt, and calculate the age based in the age stated and the date of document issued. You may also consult with your vet for assessment to achieve the most accurate result.