Hi, how can we help you?
How do I edit the bank account for receiving reimbursement?
Last updated on: November 30, 2022
For any claims that you have filed, you must contact our Customer Service Team if you need to change the bank account to receive the reimbursement. As the amendment will only be effective for the specified claim, you need to edit the bank account info if you would like to receive the reimbursement with another bank account through our online system.
You may refer to the pictures below:
1. Log in to our online portal, click the "Account" button, and then click the "Bank Info" button
2. Click on the bank account in your account that you would like to edit, and then click on the ✏️ icon that appears on the right-hand side of the window.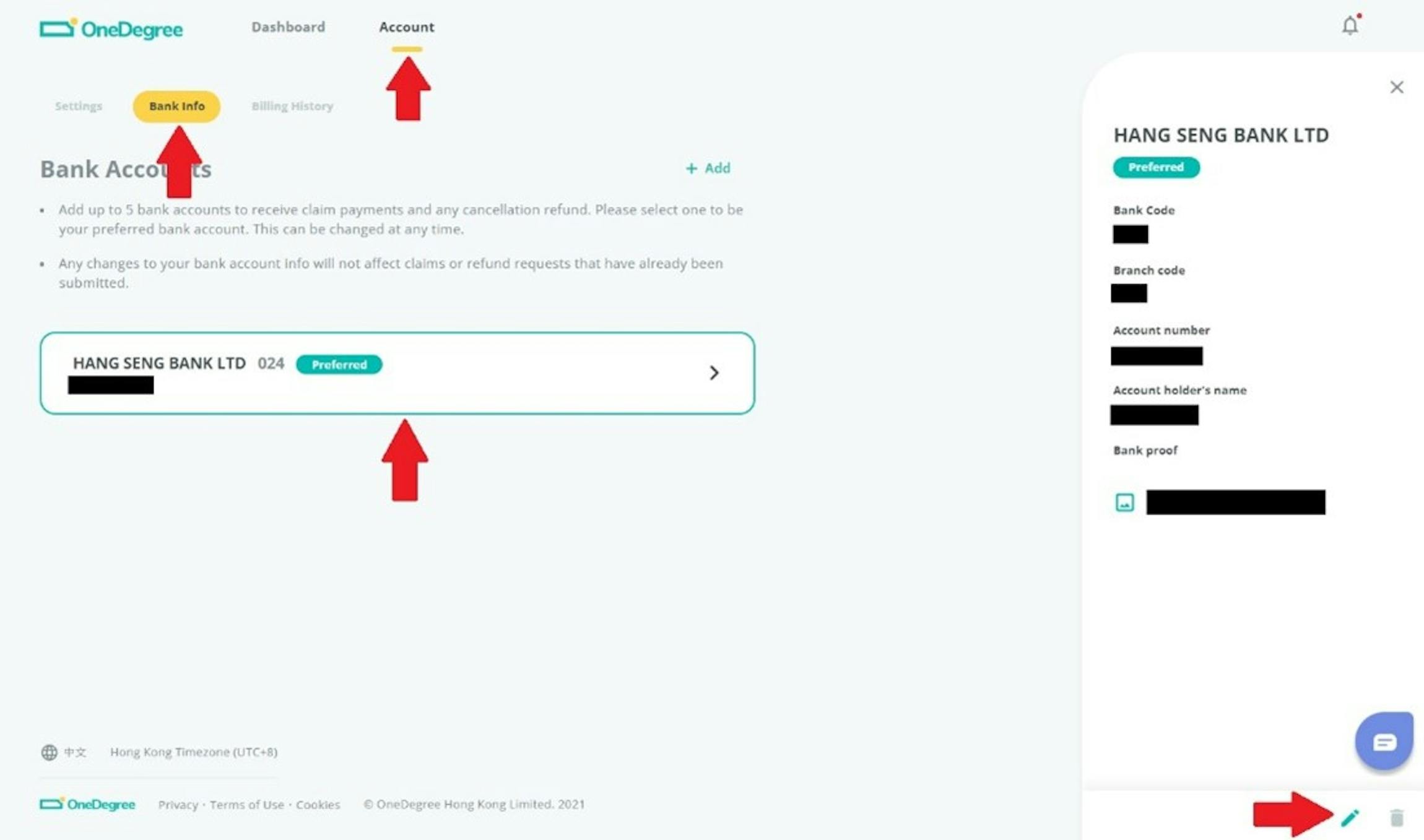 3. Edit all the information and finish by clicking the "Save" button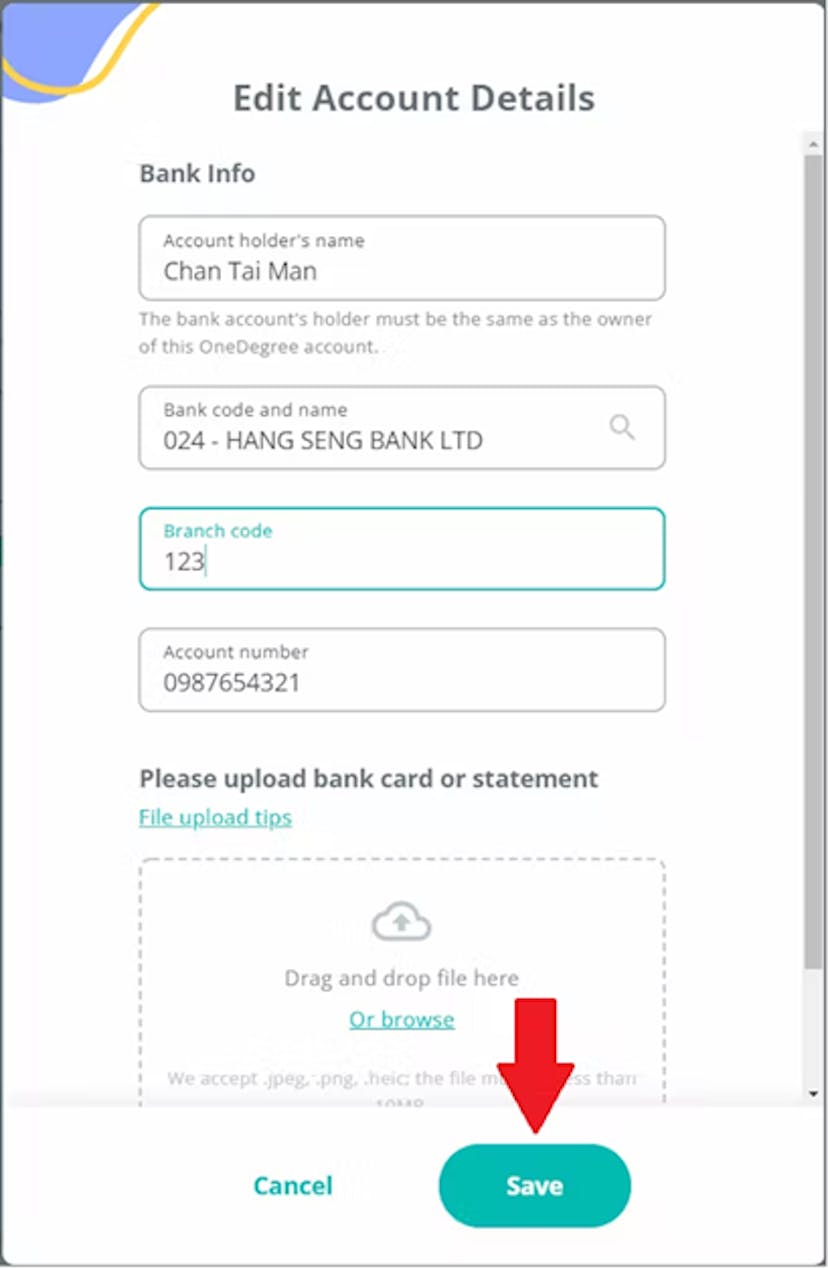 You may also click the "+ Add" button anytime to add other bank accounts. If there's more than 1 bank account in your account, you may switch any one of them as the default bank account to receive reimbursement or refund.
Bank accounts can be deleted by clicking the trash bin icon. If there's only 1 bank account saved in your account, it cannot be deleted.
Still can't find what you're looking for?
You may contact us via the at the bottom right corner or
click here
.
© 2023 OneDegree Hong Kong Limited. All rights reserved.