Hi, how can we help you?
Why is the premium on the plan selection page different from what I paid?
Last updated on: June 1, 2022
This is normal.
⠀⠀ ⠀⠀⠀⠀⠀⠀ ⠀⠀
It's because the premium levy is added on the checkout page; moreover, if you choose the annual payment option on the checkout page, the premium is about 10% lower than the monthly option. Annual premiums are paid only once each policy year, so administrative and processing costs are lower than monthly premium payments. We pass these cost savings back to our customers in the form of lower premiums!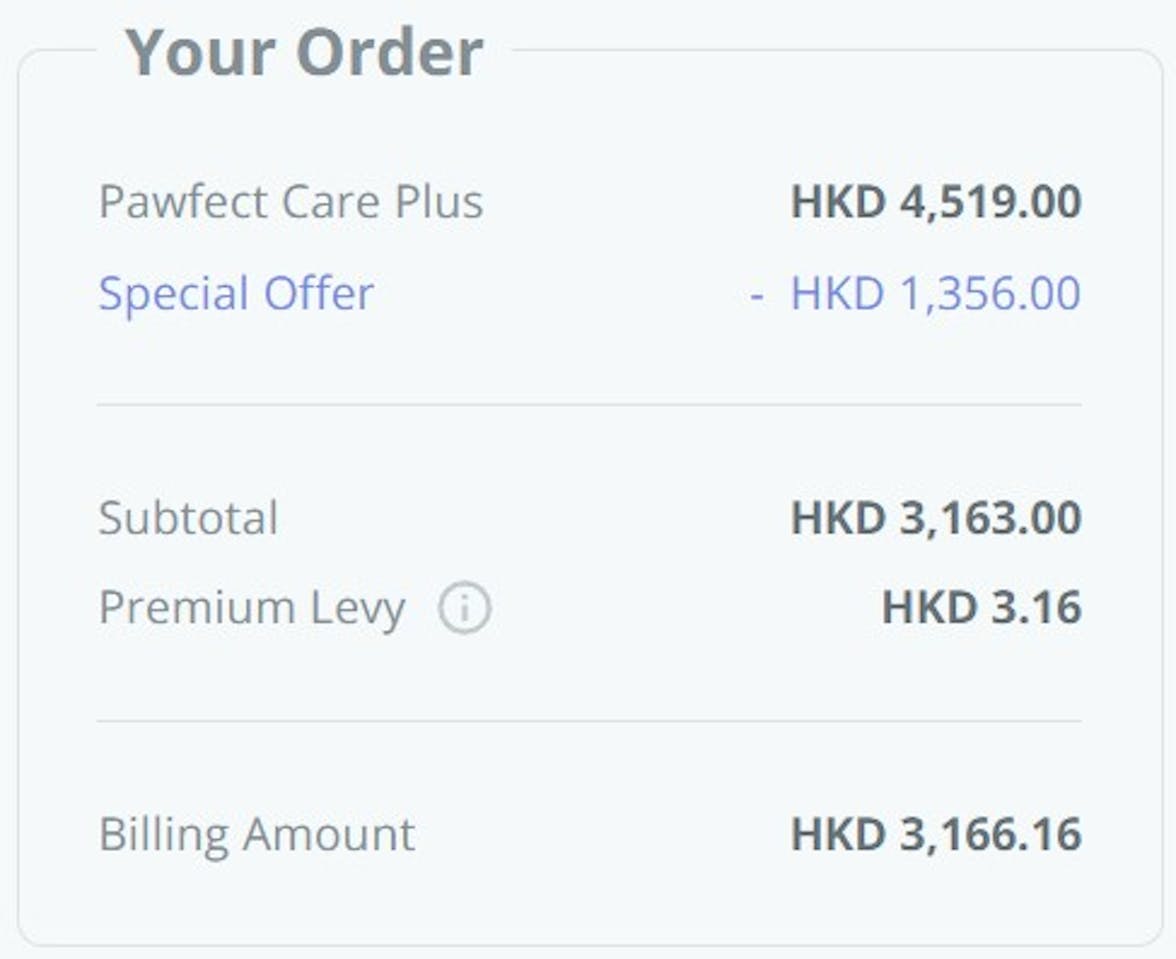 ⠀⠀ ⠀⠀⠀⠀⠀⠀ ⠀⠀
What is the premium levy?
⠀⠀ ⠀⠀⠀⠀⠀⠀ ⠀⠀
According to the "Insurance Ordinance" (Chapter 41), the Insurance Authority has been collecting levy on insurance premiums since the start of 2018 to maintain financial independence. From April 1, 2020 to March 31, 2021, the levy rate is 0.085% based on the premium of each policy year, which means that only HKD 0.85 will be collected for every HKD 1,000 of premium. The rate will be increased to 0.1% from April 1, 2021.
Still can't find what you're looking for?
You may contact us via the at the bottom right corner or
click here
.
© 2023 OneDegree Hong Kong Limited. All rights reserved.