Emigration is on the minds of many Hongkongers lately, but uprooting and saying goodbye is never easy. There's a lot of research and preparation that needs to be done before moving abroad. For pet parents, figuring out the logistics of transporting furry best friends to is an added challenge. Can pets travel with their humans? What documents do they need? Here's a quick guide for those of you contemplating emigration with pets in tow.
Q: Will my pet have to be quarantined upon arrival?
A: It depends. For dogs, the mandatory quarantine period for a few popular destinations are:
United States – Not required
Canada – Not required
UK – Not required
Japan – Not required
Taiwan – 7 days
Australia – 10 days
New Zealand – 10 days
Singapore – 1 month
Q: What do I need to prepare?
A: You will most likely need:
An animal health certificate and a special permit – These can be applied through the Agriculture, Fisheries and Conservation Department.
Microchip – Most countries require pets to have microchips, but specifics may vary. You should be able to find more information on the relevant government department websites.
Vaccinations – Again, requirements differ country to country. Some destinations may require pets to have vaccinations 6 months before arrival, so it's good to plan ahead.
Plane ticket – Airlines may have certain breed restrictions.
Q: How long does the whole application process take?
A: For Australia, New Zealand, Japan, Singapore, and Taiwan, the process from application to departure could take between 7 to 9 months. Take Taiwan as an example: A dog is required to get a rabies shot and blood test at least 180 days before entering Taiwan. Upon arrival, the pup will be quarantined for 7 days.
Q: How much would it all cost?
A: According to quotations from pet relocation services, all the expenses added up may end up around HKD 10,000 to HKD 50,000.
Q: How would my pet fly?
A: There are two main ways your furry one can travel. The first is the most preferred by pet parents, which is for your pet to board the same flight as you as checked baggage. The second is for pets to travel as cargo. That means they'll be flown on a different plane than you. Both are fine and safe options.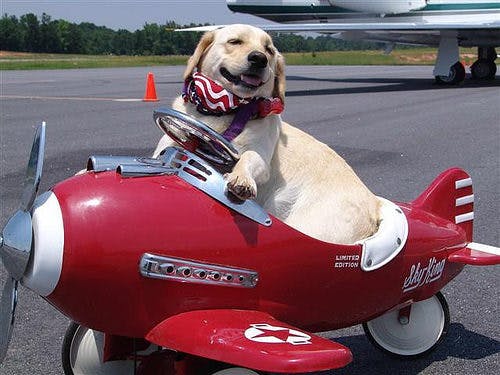 Q: Are there any risks I should consider before moving my pet?
A: Most airlines today are much pet-friendlier than before and they understand the importance of transporting a furry friend safely and comfortably. The biggest challenge, for both pets and their owners, is to leave behind a familiar place to start a new life elsewhere. To minimize stress and ensure the whole family can successfully arrival at the destination, it's a good idea to start researching and preparing as soon as you've decided to move.
Most pet parents can't imagine leaving their pets behind, no matter how long or difficult the relocation process. For those of us and our pets who are not emigrating, have you thought about buying a pet insurance policy for your furry companions? We've done the research already and compared several pet insurance options in Hong Kong, including OneDegree's Pawfect Care. Read it here.
If you're interested, feel free to check out our website for more details or a free quote.