OneDegree Celebrates Its Third Anniversary With The Highest GWP Growth Rate Among Its Virtual Insurance Peers, Achieving Underwriting Profit Across All Product Lines In 2022 And Continuing To Expand Portfolio With New Products In 2023
(Hong Kong – 24 April 2023) OneDegree Hong Kong Limited ("OneDegree"), an industry-leading virtual insurer in Hong Kong, is celebrating its third anniversary. Since its establishment in April 2020, OneDegree has been dedicated to revolutionizing the insurance industry with technology, providing customers with simpler and faster enrollment experience and insurance products with better protection at lower costs. In 2022, OneDegree continued to build on its success, introducing new and innovative offerings while enhancing its existing products.
The Company reinforced its strong position in the pet insurance market with the addition of the new Turtle, Tortoise & Bird Insurance and expanded its footprint in the general insurance market with the launch of the OneDegree Home Insurance. The Company's subsidiary, OneInfinity, also launched the Asia's first-ever digital asset insurance product. Looking ahead, OneDegree remains committed to optimizing and innovating its services, bringing even more comprehensive insurance services to the Hong Kong market.
Over the past year, OneDegree has expanded its virtual insurance portfolio beyond its flagship pet insurance to include critical illness, fire, home, e-commerce and digital asset insurance, resulting in robust business growth across all product lines:
·         Total Gross Written Premium (GWP) surpassing HKD100 million in 2022, representing a remarkable year-on-year increase of 150%, the highest growth rate among its virtual insurance peers1; and a substantial 172% YoY increase in the annual sum insured;


·         Achieving underwriting profit across all product lines in 2022; notably, the Company's pet insurance offering, Pawfect Care, experienced impressive growth with a significant 180% YoY increase in underwriting profit and a 139% YoY increase in premium income;


·         OneDegree Fire Insurance experiencing exceptional YoY growth in 2022, with a 178% increase in the total sum insured (exceeding HKD10 billion), 178% YoY growth in premium income, and 350% growth in underwriting profit;


·         OneDegree Home Insurance achieving rapid growth since its soft launch in March 2022, with sales volume between January and March 2023 being 4.7 times higher than that recorded during the first three months after its launch;


·         Critical illness insurance, launched in late 2021, experiencing a significant increase in total sum insured in 2022; and


·         OneInfinity, OneDegree's digital asset insurance brand launched in early 2022, quickly gaining recognition from clients and the market worldwide
OneDegree Reinforces Strong Presence In Pet Insurance Market With Turtle, Tortoise & Bird Insurance Soft-Launched To The Public
Three years ago, OneDegree launched its first-ever insurance, Pawfect Care, which has since become the Company's flagship pet product. Pawfect Care has received strong support from the market, and in response to the surging costs of pet medical expenses, the Company enhanced its coverage last year by raising the annual medical coverage limit to HKD80,000, the highest in Hong Kong, to alleviate financial pressure on pet parents.
In addition to its flagship product for cats and dogs, OneDegree has also soft-launched a new insurance product that includes coverage for turtles, tortoises and birds to further reinforce its position in the pet insurance market. The new Turtle, Tortoise & Bird Insurance was made available exclusively to supporters who participated in its petition campaign to enroll as early birds since December 2022. The response has been overwhelmingly positive, with many other pet owners expressing interest by signing up for the early-bird waiting list. The product has just been soft-launched to all public on Apr 17, 2023 to meet the increasing market demand.
OneDegree's Fire And Home Insurance Receive Positive Market Response, With Fire Insurance Sum Insured Anticipated To Double In 2023
In addition to its pet insurance offerings, OneDegree also caters to the general insurance needs of the Hong Kong market. OneDegree Home Insurance, launched in June 2022, covers 14 types of home appliances, including TVs, air conditioners, refrigerators, and washing machines, making it the most comprehensive home appliance warranty in town. The product has also addressed the protection gap for LGBTQ+ families by providing coverage for same-sex/opposite-sex marriage and domestic partnerships. The product has seen significant sales growth in the first quarter of 2023, indicating its recognition and success in the market.
OneDegree's earlier survey revealed a significant price disparity of up to 40% in annual premiums between fire insurance plans provided by mortgage banks (or their partnering underwriters) and independent insurers. The Company believes that the survey results will raise awareness among Hong Kong homeowners, who may start to shop around for fire coverage. OneDegree Fire Insurance offers an affordable alternative, with a uniform rate of 0.038% of the mortgage amount across all property types, compared to some insurers who charge up to 0.2% of the sum insured annually for fire coverage. The Fire Insurance product recorded significant growth last year, demonstrating market recognition for OneDegree's efforts to disrupt the long-held monopoly of fire insurance by banks through the use of technology to provide more convenient and cost-effective fire insurance products. OneDegree is confident that its fire insurance business will continue to see considerable growth this year, with the sum insured expected to double in 2023.
OneDegree Explores Medical Insurance Market Building On Comprehensive Critical Illness Insurance Offering
OneDegree is committed to safeguarding the health of Hong Kong residents. In October 2022, the company expanded its critical illness coverage to include individuals living with HIV, making it the first insurer in Hong Kong to accept applications from HIV-positive individuals for critical illness insurance. OneDegree's critical illness coverage has been well-received in the market, with a substantial increase in the total sum insured.
The COVID-19 pandemic in the past three years of outbreaks have highlighted the importance of health and timely treatment. In addition, the government's promotion of the Voluntary Health Insurance Scheme (VHIS) in recent years has led to increased awareness and demand for medical insurance among Hong Kong residents. In fact, a recent survey found that almost one-third of Hong Kong residents are already covered by medical and critical illness insurance. However, OneDegree believes that there is still room for increasing the demand for medical insurance, especially as virtual insurance gains recognition in the market. With more Hong Kong people expected to be willing to purchase medical insurance that offers comprehensive coverage at a lower cost, OneDegree plans to actively explore the opportunity to break into the medical insurance market this year.
OneDegree Shortens Claims Process Significantly With Pet Insurance Applications Approved Within
5-Day
OneDegree has successfully leveraged technology to simplify the insurance enrollment and sales process, with online enrollment taking an average of just three minutes. As a result, the Company has attracted a new generation of customers who prefer purchasing coverage for themselves and their pets online.  The majority (56%) of OneDegree's customers are affluent individuals aged 35 or younger, with 24% in the 26-30 age group, indicating a younger demographic compared to traditional insurance companies.
In addition to a simple and fast enrollment process, OneDegree excels in claims processing, which is another crucial aspect of an excellent insurance experience. The Company's online claims application takes less than five days on average to process, from the receipt of the application to claims approval. This is significantly faster than traditional insurers and banks, which may take at least two weeks to process claims.
OneDegree has earned high praise from its customers for its comprehensive coverage and smooth user experience, with over 85% of customers giving a positive rating for the Company's services in 2022. On average, customers rated their satisfaction with insurance enrollment 4.5 out of 5 points, and 4.2 out of 5 for pet insurance claims2.
OneInfinity's Digital Asset Insurance Gains International Attention In Market
The rapidly evolving virtual assets space continues to capture the market's attention, and OneDegree, as the Asia's first and only digital asset insurance provider, has gained widespread international recognition since launching OneInfinity digital asset insurance in 2022. The Company spoke and exhibit at the Token2049 virtual asset summit in London and also subsequently participated in its Singapore edition. OneInfinity was shortlisted by Asia Insurance Review as one of the top three finalists for the "Innovation of the Year" award. Additionally, the Company participated in the Singapore FinTech Festival last year, exchanging with industry leaders in Web3 and FinTech.
The Securities and Futures Commission of Hong Kong has released a consultation paper on proposed regulatory requirements for virtual asset trading platform operators, with the final requirements to be announced soon. OneInfinity sees this as an opportunity to strengthen its relationships with market players and further develop its business. OneInfinity is also exploring opportunities in other Asian markets, such as Singapore and Taiwan, etc., and has already received inquiries from various companies seeking different licenses, including large financial institutions, insurance companies, and well-known tech companies.
Alvin Kwock, Co-Founder of OneDegree, said, "Since our establishment three years ago, we have remained committed to providing the Hong Kong market with comprehensive, convenient, and cost-effective insurance services. Our underwriting profits across all insurance products last year are a testament to the market's recognition of our efforts. Moving forward, we will continue to promote virtual insurance in Hong Kong, offering customers 'better coverage at a lower cost' through automated services that save on agent fees and operating costs. Whether it's in product design or claims processing, we will continue to innovate and streamline our processes to bring us closer to our customers and the market."
Emily Chow, Deputy Chief Executive of OneDegree, said, "Our success today is not only the result of the hard work of our team, but also the support of our customers. Many of our customers have been with us since our establishment three years ago, purchasing multiple insurance products from us and supporting OneDegree along the way. To show our appreciation for their unwavering support, we organized a special 'OneDegree Birthday Party' and invited our loyal customers who have been with us since day one to celebrate our third anniversary together."
OneDegree Celebrates Three Years Of Business With Loyal Supporters At Special Party And "Free Pet Ride Day"
OneDegree celebrated its third anniversary with a special event called the "OneDegree Birthday Party" last Saturday. The party was attended by the Company's loyal customers and their furry friends, who have been supporting OneDegree since its establishment. Some of these customers not only purchased Pawfect Care in the early days, but also continued to invest in other OneDegree insurance offerings, witnessing the Company's impressive growth over the past three years.
Mrs. Shum, a loyal customer of OneDegree, enrolled her adopted dog, Google, in Pawfect Care three years ago. According to her, the coverage OneDegree providing is more comprehensive compared to the other pet insurance products in the market, Pawfect Care relieves the financial burden, allowing her to focus on providing the right care for her furry friend when he is sick. Meanwhile, she said that getting enrollment and claims done purely online is a big advantage, the claims procedure was all quick and smooth in the past three years, without any complicated procedures. Google, who is physically delicate and prone to illness, often suffers from diarrhea. He contracted Ehrlichiosis from ticks in recent years, but has since recovered with timely treatment and medication. Ms. Wong also enrolled her other dog, Mochi, in Pawfect Care, and with OneDegree's support, she is able to safeguard the health of all her four-legged family members.
In addition to the "OneDegree Birthday Party", the company is also partnering with 99Bus, a Hong Kong pet bus organization, to hold the "OneDegree Free Pet Ride Day" on 7 May. This free event is aimed at sharing the joy of OneDegree's anniversary with more dog and cat lovers. Pet parents and their furry friends can enjoy a relaxing ride and a fun-filled afternoon at the West Kowloon Waterfront Promenade, where they'll have the opportunity to meet other pets and their parents. For registration details, please visit OneDegree's Facebook and Instagram post.
OneDegree Offers Exciting Third Anniversary Deals With The First-Year Premium Slashed By Up To 70% And Giveaways Valuing More Than HKD 20,000
As OneDegree celebrates its third anniversary of establishment, new customers can take advantage of limited-time special offers when signing up for the following insurance products between 24 and 26 April 2023 (terms and conditions apply; please refer to www.onedegree.hk for details):"

From 26 April 2023, OneDegree will do a giveaway campaign for a consecutive three weeks, giving out gifts valuing up to HKD 22,000. Stay tuned on OneDegree's Facebook for upcoming details to be announced.
Remarks:
1 Based on GWP; the calculation method may vary, as some virtual insurers use the Annual Premium Equivalent (APE) for their calculations.
2 Results from OneDegree's Chinese satisfactory survey to its clients.
3 The discount will be given in the form of a cash rebate, which will be credited to the customer's account on the 13th month after enrollment.
4 The discount will be given in the form of a cash rebate, which will be credited to the customer's account on the 4th month after enrollment.
OneDegree celebrates its third anniversary at a special party with loyal customers who have been supporting the Company since day one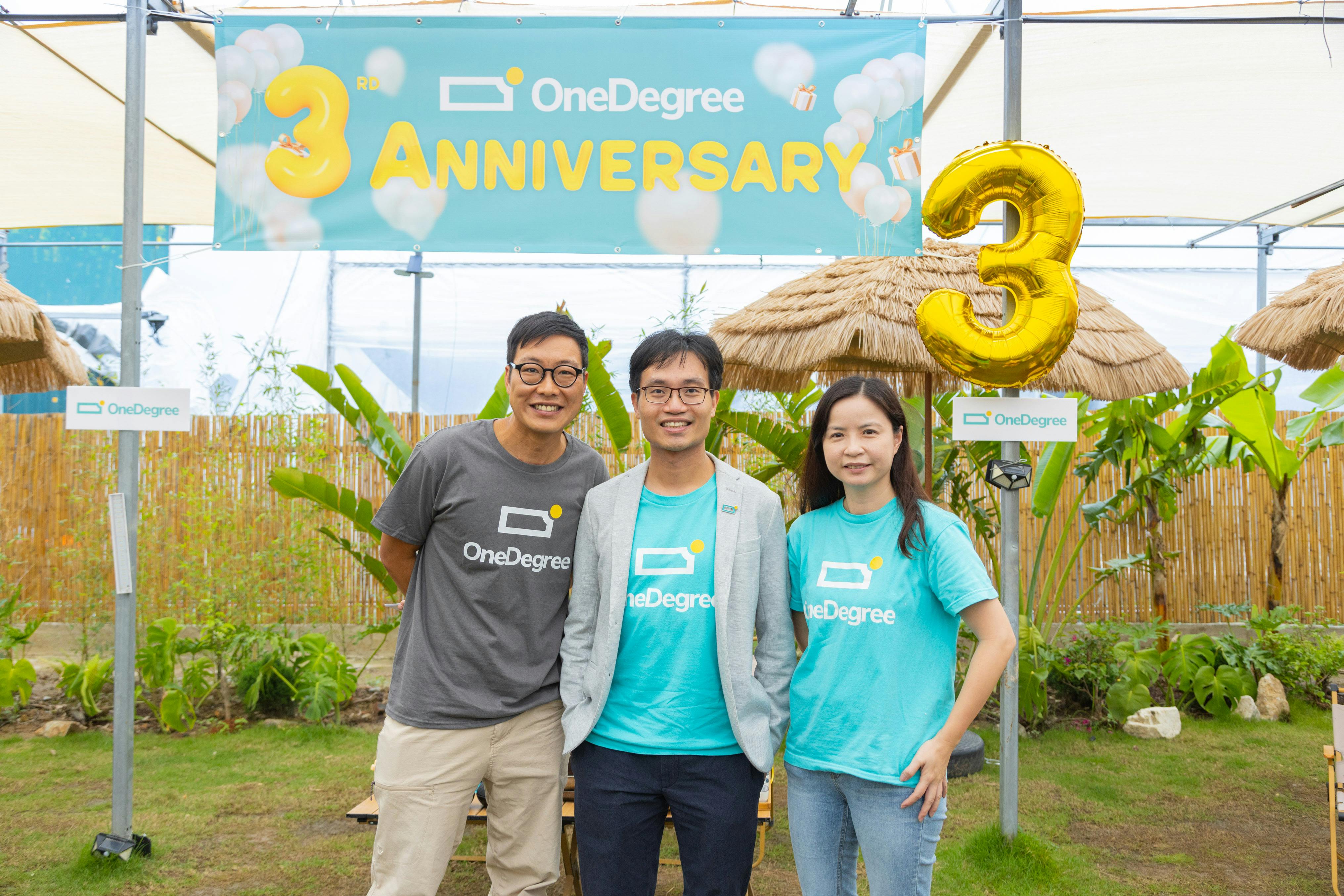 Alvin Kwock, Co-Founder of OneDegree (in the middle), announced that the Company achieved underwriting profit across all product lines in 2022, reaffirming their commitment to promoting virtual insurance in Hong Kong. Emily Chow, Deputy Chief Executive of OneDegree (on the right), expressed her gratitude towards the customers, acknowledging that the Company's success was due not only to the hard work of its team, but also to their unwavering support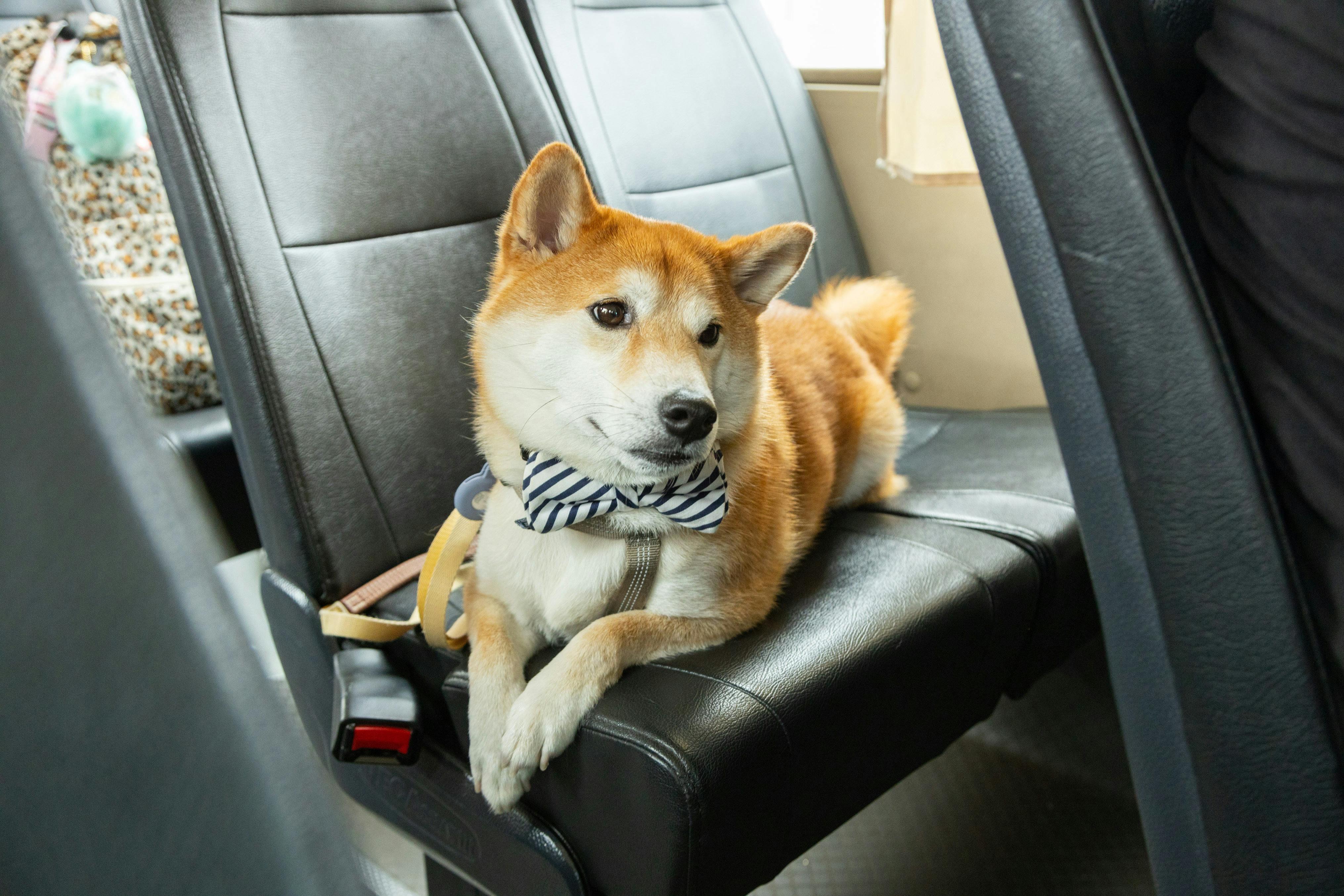 OneDegree teams up with 99Bus to organize the "Free Pet Ride Day" on 7 May, giving pet parents an opportunity to enjoy a relaxing ride and a fun-filled afternoon at the West Kowloon Waterfront Promenade with their furry friends
- END-
< Back
© 2023 OneDegree Hong Kong Limited. All rights reserved.