OneDegree Global and Microsoft Join Forces to Drive Insurtech and Cybersecurity Innovations with Azure OpenAI
Singapore, June 1, 2023 - OneDegree Global (OneDegree), a leading technology startup in the insurtech and cybersecurity sectors, is thrilled to announce a strategic partnership with Microsoft Hong Kong. This collaboration marks a major milestone as OneDegree integrates Azure OpenAI Service into its IXT insurtech and Cymetrics cybersecurity solutions, revolutionizing the market with practical breakthroughs to address critical industry pain points.
OneDegree unveiled its latest experimental Generative AI features, IXT Seeble and Cymetrics Copilot, at the InsureTech Connect Asia 2023 conference held in Singapore from May 31 to June 1. These cutting-edge advancements, showcased exclusively in a private alpha release, have disrupted traditional approaches and transformed the way insurers and organizations tackle complex challenges in their domains.
IXT Seeble: Streamlining Insurance Process for Unmatched Efficiency
IXT Seeble, a groundbreaking insurtech offering, streamlines complex tasks for insurers. By enabling non-technical users to input prompts in plain language, IXT Seeble eliminates the need for developers to code critical tasks such as pricing, underwriting, and claims rule configuration. The AI autonomously generates precise code for specific rules, reducing IT resource dependency, improving code quality, and accelerating time-to-market. This game-changing solution empowers insurers with unparalleled efficiency and flexibility.
Moreover, IXT Seeble can serve as an intelligent customer support assistant, enhancing the insurance customer service experience. Integrated with IXT's advanced product configurator, the Generative AI chatbot enables customers and agents to ask questions, compare insurance products, and make informed decisions. By providing personalized recommendations and simplifying the process of finding the right insurance plan, IXT Seeble enhances customer satisfaction and drives better outcomes for insurers.
Cymetrics Copilot: Empowering Organizations in Cybersecurity Management
Cymetrics Copilot, OneDegree's GPT-powered cybersecurity assistant, tackles the persistent challenges faced by organizations in safeguarding their digital assets. Time and resource constraints often impede prompt issue resolution, while assessing the impact and prioritizing resolutions can be arduous due to overwhelming issue overload.  Cymetrics Copilot leverages AI capabilities to provide personalized remediation suggestions, prioritized recommendations, and instant answers, slashing cybersecurity issue resolution time by up to 50%. This empowers organizations to proactively and efficiently address cybersecurity threats, fortifying their resilience and ensuring seamless business continuity.
We are excited to partner with OneDegree Global and provide them with the power of Azure OpenAI Service to accelerate innovation in the insurtech industry," said Kelvin Tse, Head of Global Partner Solutions, Microsoft Hong Kong. "Our Azure platform offers enterprise-grade reliability, security and global availability to support OneDegree's new applications and innovations, while Azure OpenAI delivers powerful generative AI including coding and natural language processing capabilities. Through our collaboration, we will continue to empower OneDegree Global to innovate and take a leading role in the insurtech industry."
"We are thrilled to partner with Microsoft and integrate Azure OpenAI Service into our IXT and Cymetrics solutions," said Alex Leung, Co-founder of OneDegree. "This strategic partnership allows us to unlock the full potential of artificial intelligence, delivering unparalleled value to our clients and accelerating product innovations. Together, we are shaping the future of insurtech and cybersecurity."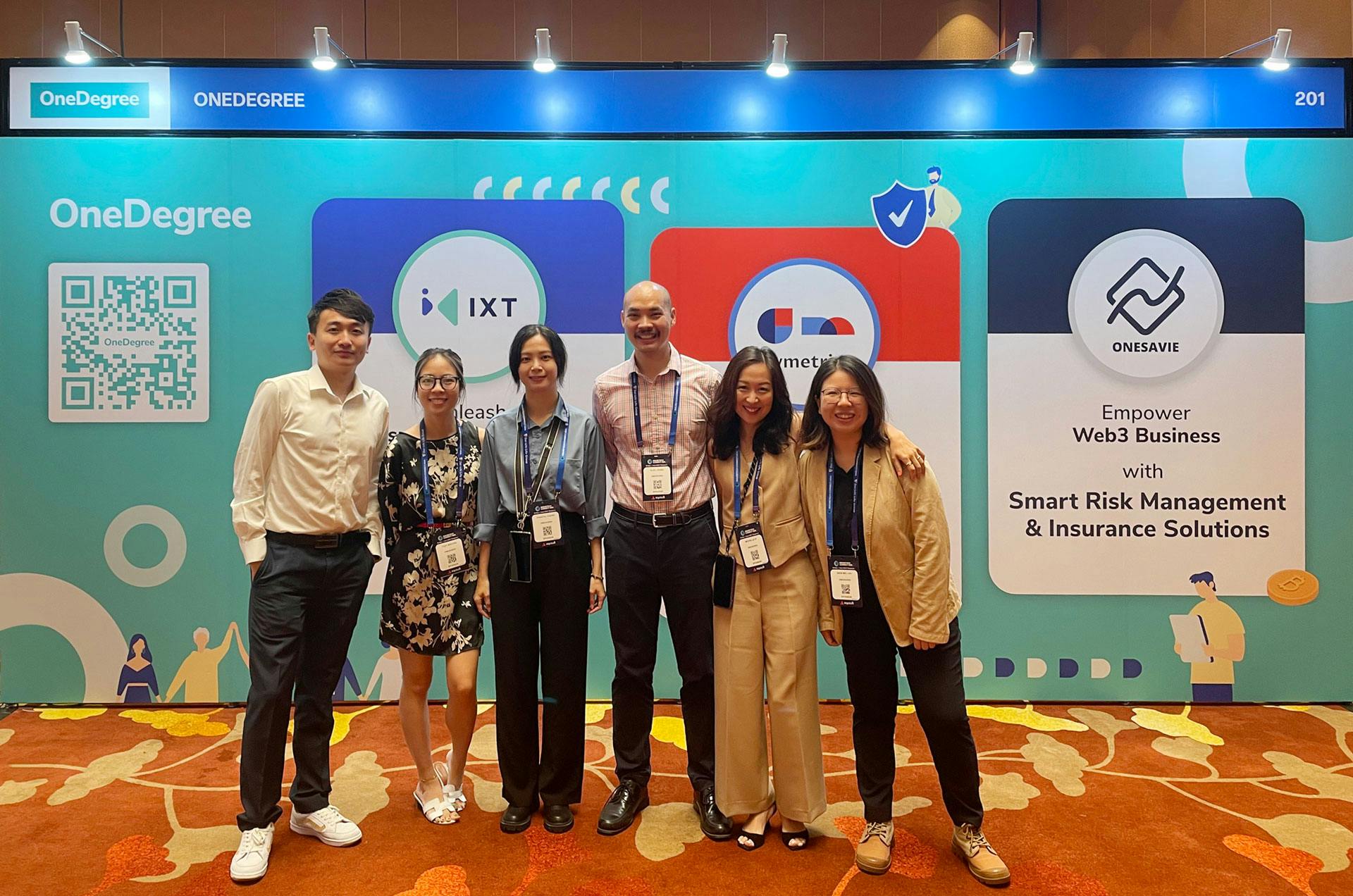 < Back
© 2023 OneDegree Hong Kong Limited. All rights reserved.